Kubernetes (K8s) labels are key-value pairs that can be a powerful resource for managing, configuring, and troubleshooting. Users can use Kubernetes labels to add meaningful metadata to any Kubernetes object or resource. Because of their extensibility, a sound understanding of Kubernetes labels can make you a better K8s administrator and improve your container workflows.
In this article, we take a closer look at labels and the selectors used to filter them and work through example commands and use cases so you can get hands-on experience with K8s labels.
The basics: Kubernetes labels and selectors
K8s selectors allow users to filter objects based on labels, and can be used by the Kubernetes platform as well. From a user perspective, K8s labels and selectors can manipulate objects such as:
Pods
Nodes
Services
Secrets
Ingress Resources
Deployments
Namespaces
Why do we need to use Kubernetes labels?
While you can use K8s without labels, the metadata they provide is valuable to humans working with the platform. Users often need Kubernetes labels to identify K8s objects and perform useful operations on them.
For example, consider a set of pods like the example below running on the Kubernetes cluster.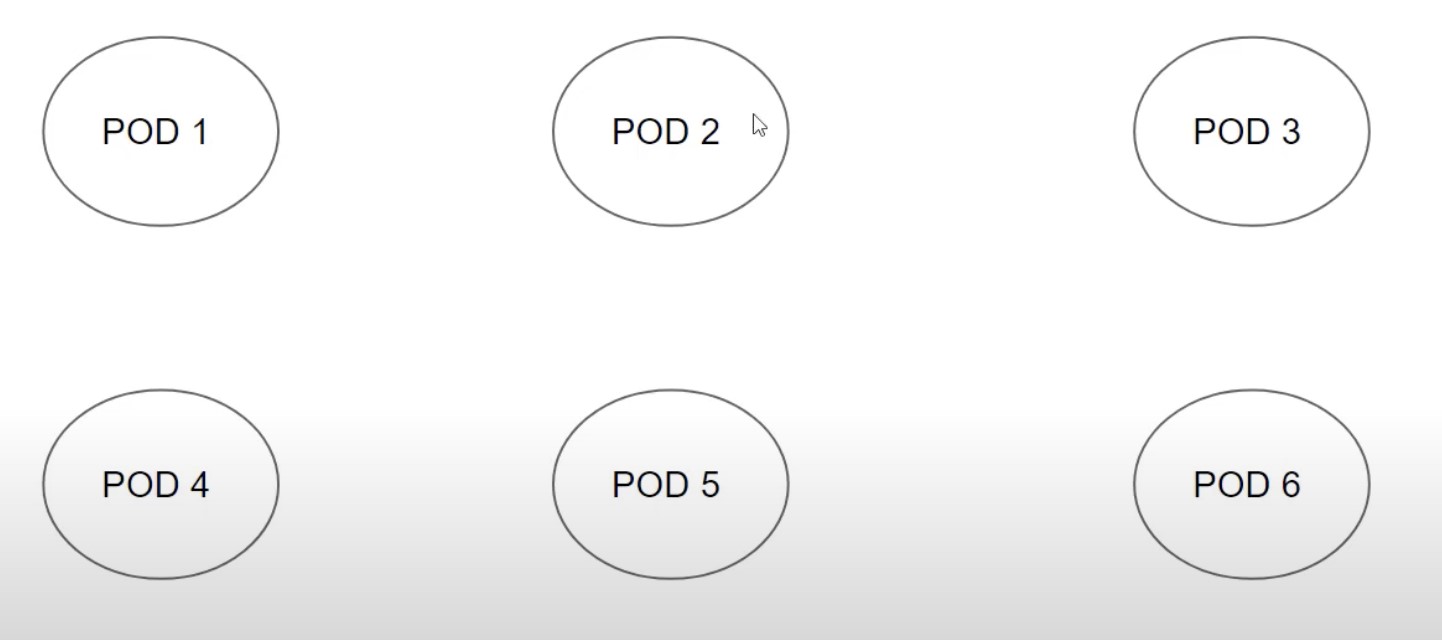 Let's assume we need to delete all the pods that belong to the dev environment. Without assigning labels, there's no easy way to tell which pods fit that description. As a result, it can become difficult and time-consuming to find each pod and delete it.
Now, let's suppose we assign a label to each pod based on the environment it belongs to. Here the environment is either dev or prod for example.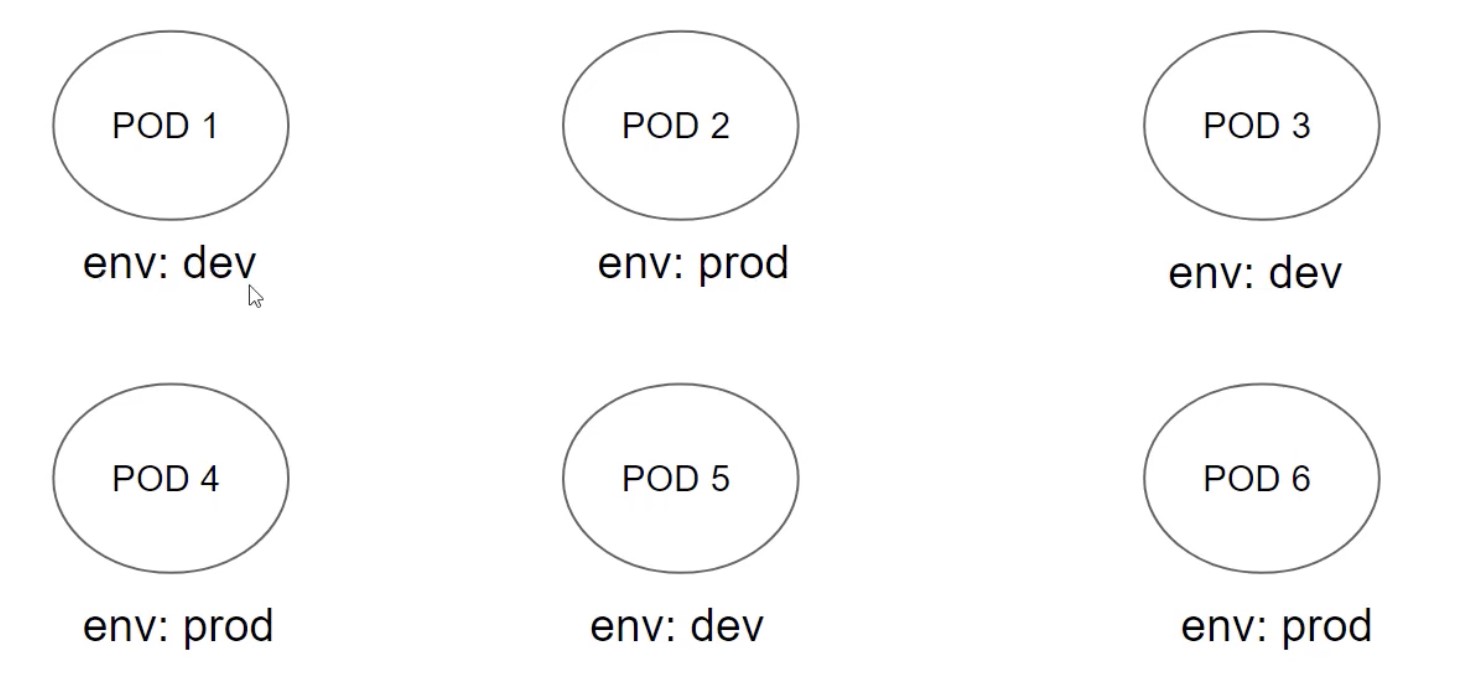 Now, using the label with key-value pair env: dev we can use the K8s selector with the kubectl delete command to quickly delete all the pods that belong to the dev environment.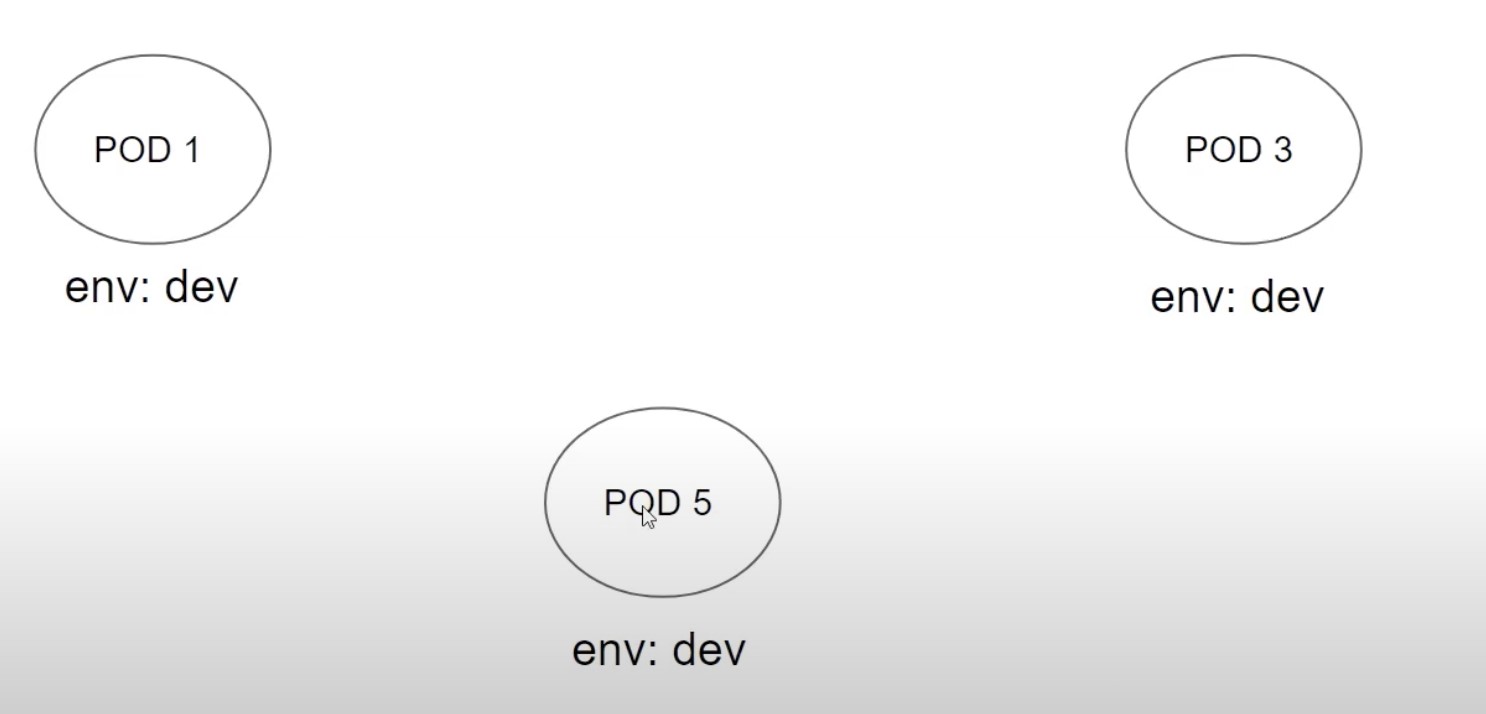 In addition to pod deletion, we could perform many other operations on those pods. For example, we can list pods, list pods and namespaces together, or direct traffic to a list of pods or service or endpoints.
Kubernetes labels syntax and naming
When working with Kubernetes labels, there are restrictions concerning the length and allowed values. Specifically, a valid label value:
must be 63 characters or less (can be empty),
unless empty, must begin and end with an alphanumeric character ([a-z0-9A-Z]),
can only contain dashes (-), underscores (_), dots (.), and alphanumerics
For example, the following pod manifest has two valid labels, environment: production and app: nginx
How to manage Kubernetes labels?
K8s labels can be defined when a new object is created or attached to existing objects and modified later. A user can edit the object YAML definition manually or use kubectl to create/update labels.
Let's create a pod with the label env=develop
After pod creation, we can see the label using the get subcommand. The Kubernetes labels are displayed as an additional column in the output:
Next, we can use the label subcommand to add another label to the pod.
Now, we can use the --overwrite flag to change the value for the existing label key.
Next, check if the new label is attached using the get command, the output will show the new label in addition to the existing ones.
To list the pods with label key "owner" and value "ahmad", we will use the --selector option.
Next, use the short option -l to select the pod with label env=develop.
Kubernetes also supports set-based selectors. To demonstrate this, let's create another pod with env=prod and owner=ijaz
We can now list the pods where the environment is either develop or prod by using the set-based selector. For example:
Other actions also support label selection. For example, we can delete both the pods using this command:
Kubernetes labels are not only for pods. You can apply them to all sorts of objects, including nodes, services, and deployments.
Kubernetes labels example use cases
Now that we've covered the basics of working with K8s labels, let's take a look at some common use cases.