Find Savings in Your Clouds Now
With Densify, skyrocketing cloud costs are a thing of the past. Densify learns your cloud usage patterns 24/7 and proactively recommends the changes you should make—and shows you the results to expect.
Densify instantly reduces your cloud costs by up to 80%. (Last 12 months average customer savings: 42%)
Try our experience now—there is no need to provide billing info until we've shown you cloud savings.
There are no manuals to read, and nothing to install or maintain. Our Densification Advisors, who are cloud experts, identify savings and optimizations for you within the first 48 hours. They help you minimize your cloud costs, reduce infrastructure, and gain better app performance.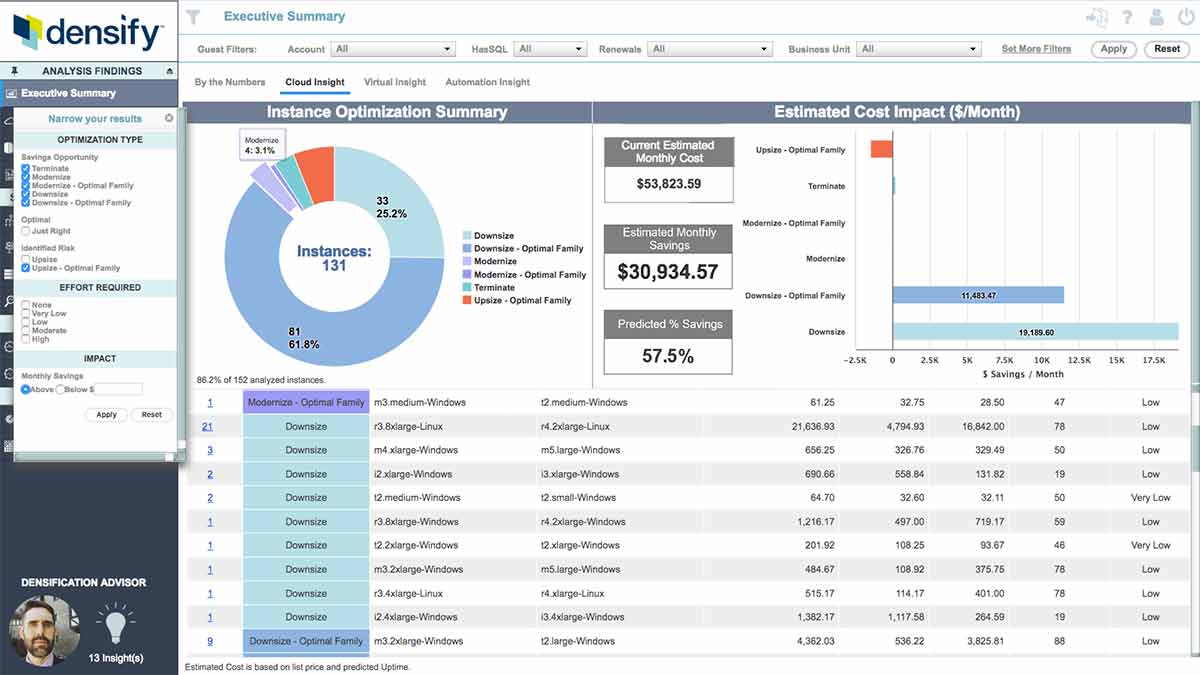 Start your Densify experience, and immediately see how much you're overspending with your cloud providers.
Have questions? See below, or request a personalized demo.