See How Your CI/CD Pipeline Compares
Improve your pipeline by enhancing automation and tooling
Identify gaps and solutions to solve them within your existing architecture
See how your pipeline stacks up against industry-validated best practices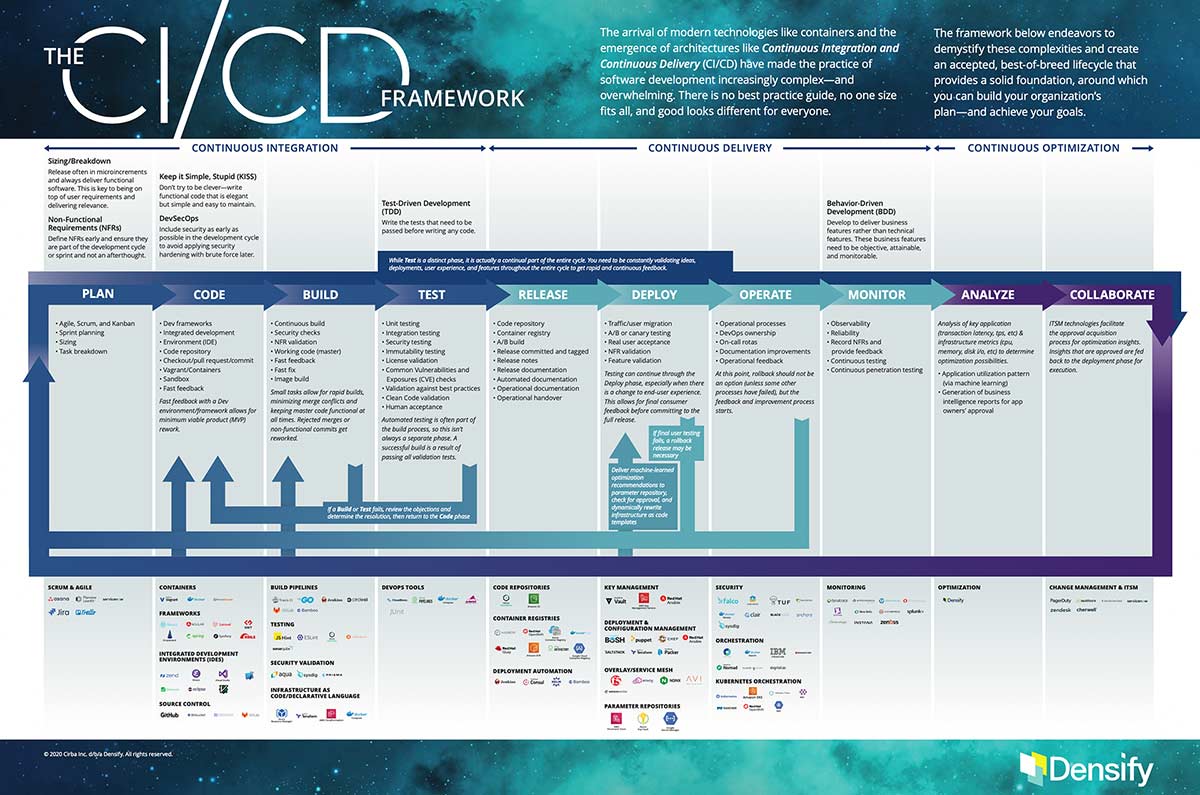 Modern technologies like containers and the emergence of architectures like Continuous Integration and Continuous Delivery (CI/CD) have made the practice of software development increasingly complex—and overwhelming. As organizations embrace the DevOps practices to continuously deliver better applications in a more agile fashion, it is critical for DevOps practitioners to see the big picture of the whole CI/CD pipeline.
This document endeavors to demystify the complexities of CI/CD processes and related tools, and works to create a standardized, accepted, best-of-breed lifecycle that provides a solid foundation for DevOps practices.
This framework is designed for:
Organizations with existing CI/CD practices that are looking to improve their pipelines or augment existing stages with additional automation and tooling
Teams that are planning new CI/CD flows and could benefit from an industry-validated best practice framework that provides examples of relevant technologies for each stage
Get your complimentary CI/CD cheat sheet now!