Densify Wins Intel 2022 Partner of the Year for Software Innovation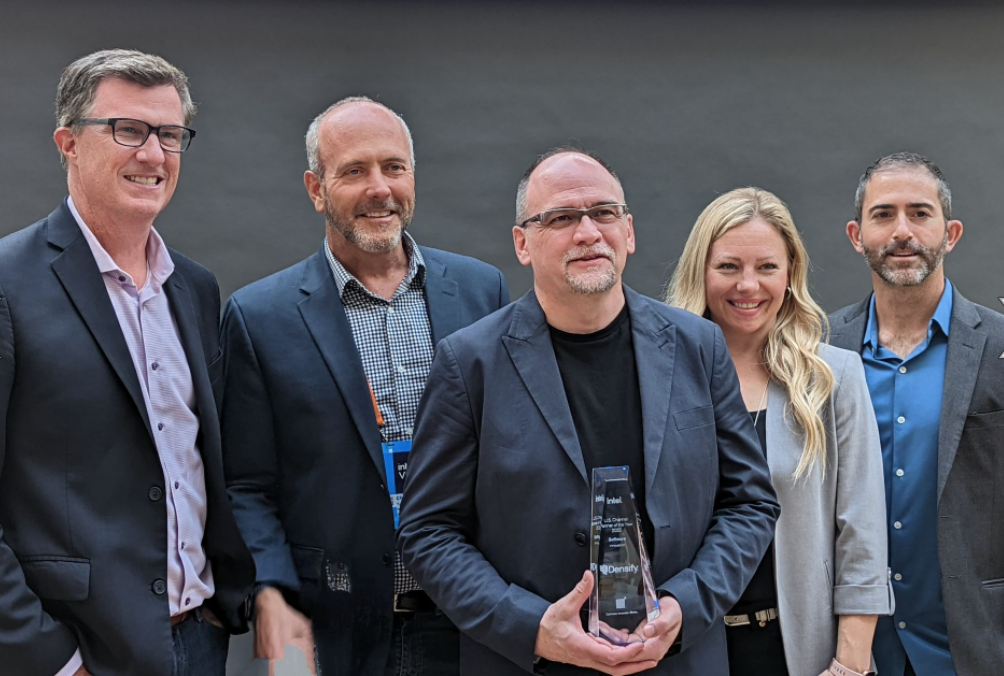 On May 11th, at Intel Vision 2022, Densify won Intel Partner of the year for Software Innovation. This award recognizes the impact of our jointly developed offering: Intel Cloud Optimizer (ICO).

Working with Intel we launched a program for enterprise customers that combines Densify analytics software and Intel expert guidance to help match customer workloads with the cloud instances that enable the best performance at the lowest possible cost.
Organizations spend $Millions on software and development. Intel spends $Billions innovating and developing market leading technologies that are ultimately embedded inside major cloud provider instances in a dizzying array of options. Customers are barely able to consider the price performance balance, let alone find the right processors and features that can be leveraged to get the most from their cloud investments.
With the right insights in cloud and container environments it's possible to dynamically provision new instances, enabling the infrastructure decisions that match processor features to the applications being run. With the right guidance, It is possible to deploy cloud and container images that are optimized for the hardware features present in the deployed infrastructure, unlocking features that are likely already being paid for. These specialized features and software images include:
Optimized vector processing (AVX)
On-chip cryptography (QAT)
Memory partitioning (SVG)
QAT-enabled K8S node AMIs
QAT-enabled container images
AVX-enabled AMIs and container images (e.g. Tensorflow)
And the beauty of cloud is that the hardware and software can be changed at any time, allowing specialized features and capabilities to be leveraged at your convenience, without the fear of lock-in.
ICO allows customers to root out these matches. Best of all, for qualifying organizations, Intel covers the cost of the service. They do this purely for the opportunity to guide customers toward true optimization of price and performance.
Interested in knowing if your organization qualifies? Learn more about Intel Cloud Optimizer.