Essential Recommendations for Cloud-Bound Enterprises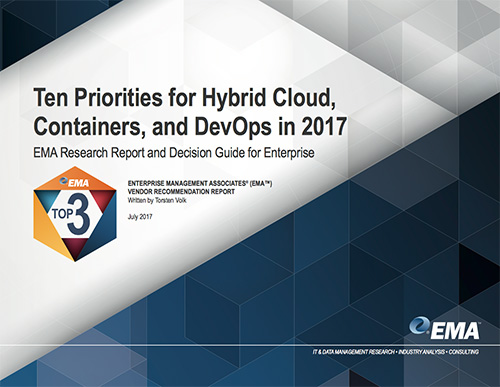 In this report, Enterprise Management Associates (EMA) identifies cloud cost management through enhancing cloud resource allocation and optimizing application environments as major challenges and priorities for leading enterprises.
With many cloud options available and complex offerings across each vendor, making the right cloud-based architecture choices is essential for controlling costs and meeting your business objectives. This guide gives you the research-backed insight you need to implement the right cloud management platform for your enterprise.
Access the guide and learn:
The top hybrid cloud and container strategy priorities for leading enterprize IT organizations
Why complex public cloud pricing models drive cost overruns as enterprises implement hybrid and container architectures
EMA recommendations for meeting the top IT priorities—including how to better manage runaway cloud costs
EMA's top three solutions for cloud cost control and cloud optimization