See the Spread of Risk, Efficiency, & Waste in Your Environment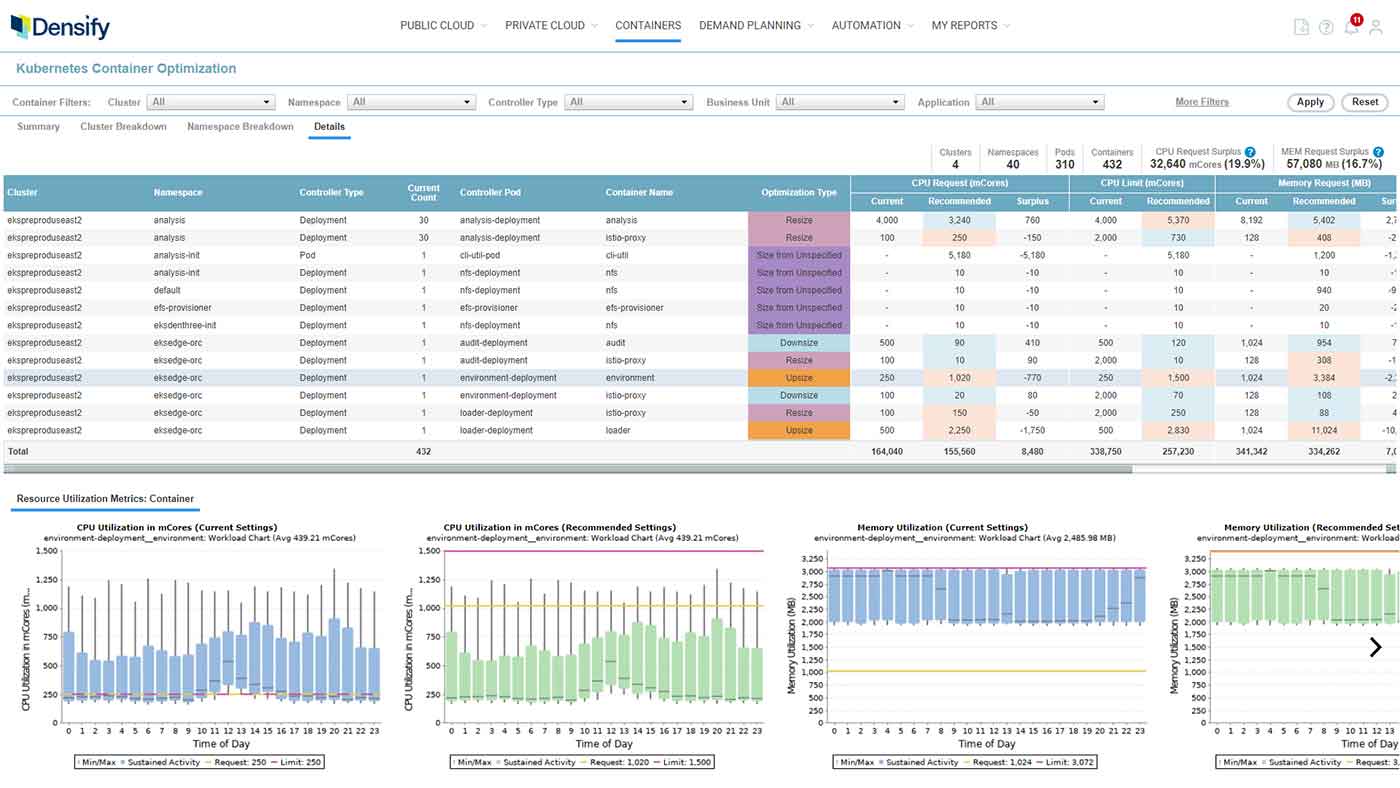 It's difficult to pinpoint resource deficiencies from aggregate views of large environments. Densify generates meaningful visualizations of efficiency and risk across clusters, business units, and application components, enabling you to quickly see how and to what extent your CPU and memory requests and limits depart from what is optimal and drill down to diagnose major challenges.
Automatically Set Optimal Resource Requests & Limits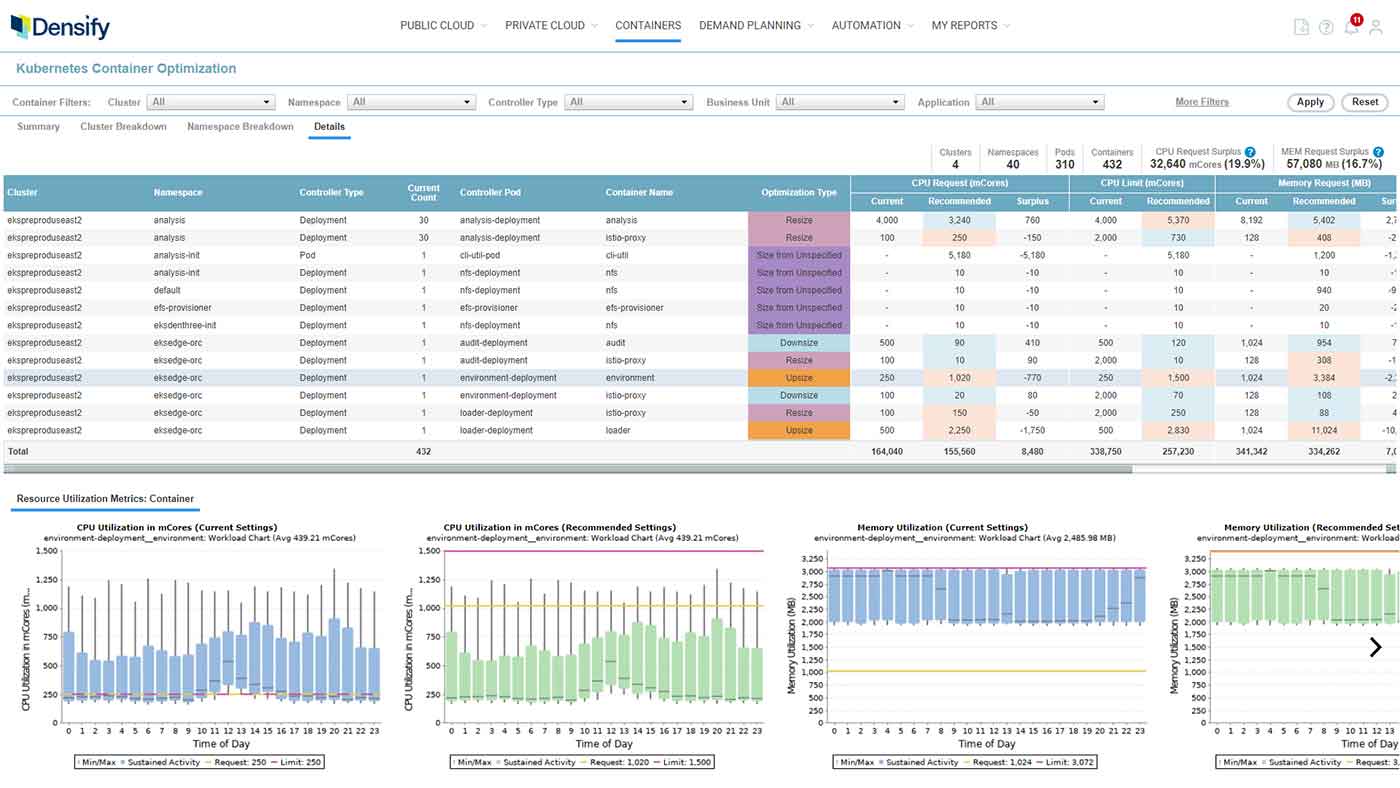 App performance challenges and cost overages in container environments often stem from suboptimal resource specifications. Densify generates directives for maximizing node and cluster utilization while alleviating risks of throttled CPU and process termination. These directives can automatically integrate into your container specifications through CI/CD and ITSM workflows.
Node Autoscaling Story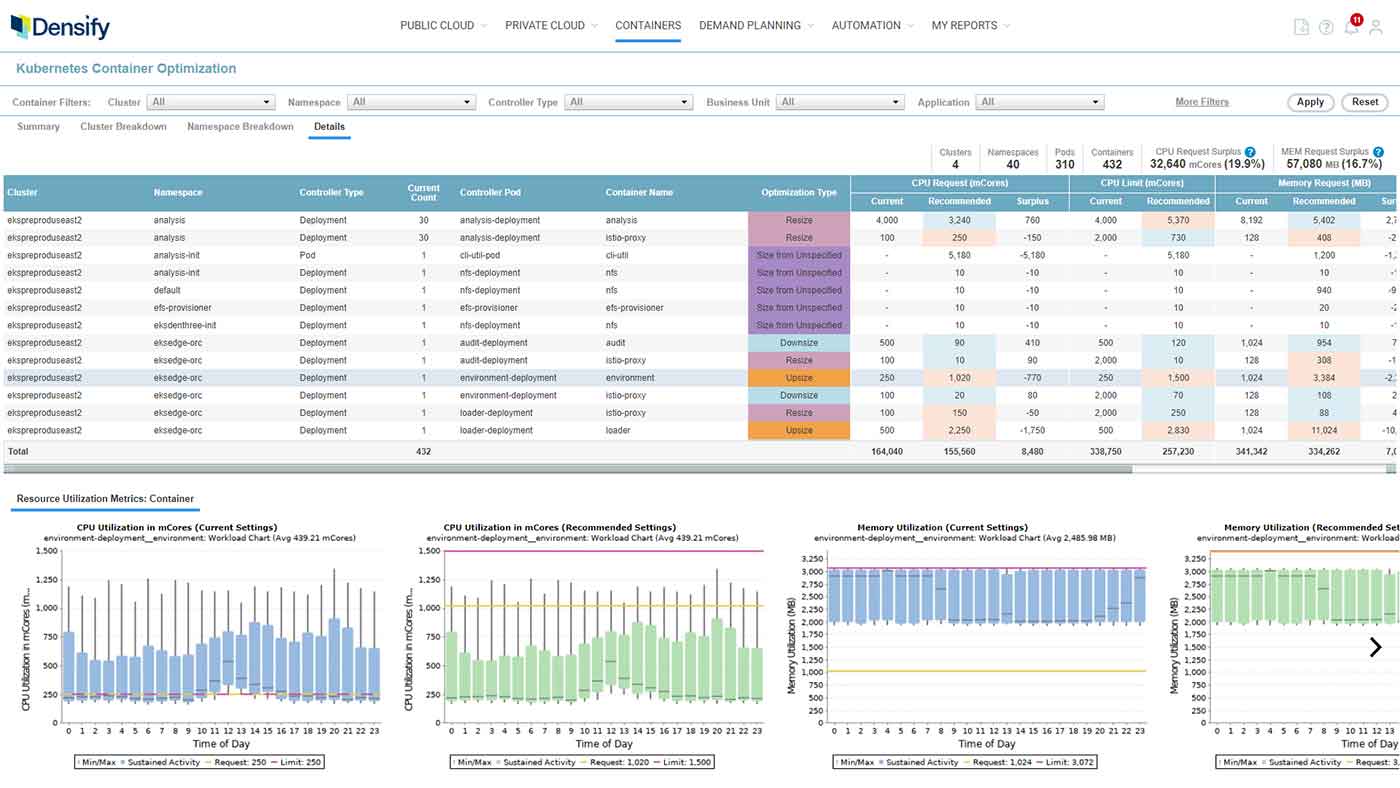 We're also aware of the details coming from request and limits so we can adjust your autoscaling groups appropriately. Lower your cloud bill by deploying fewer nodes for the same containers.