Densify was pleased to be awarded a prestigious Best of VMworld 2017 Gold Award in the Workload Management and Migration category.
This category recognizes products and services designed to monitor, track and manage workloads either in cloud environments or on-premises, as well as enable migration of workloads across cloud platforms.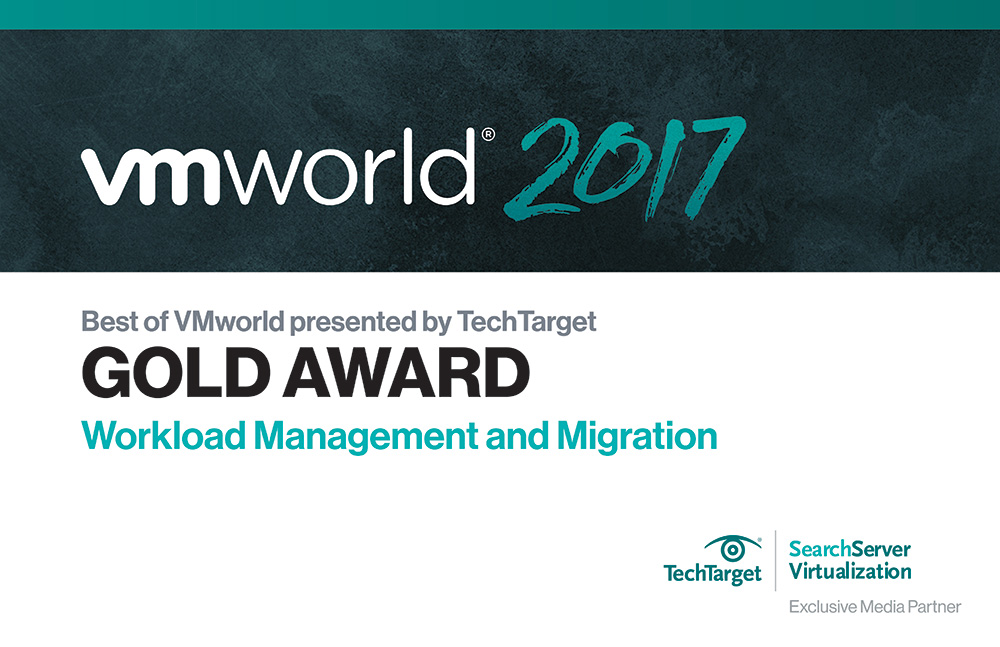 The judges highlighted Densify's use of machine learning analytics to deliver lower cloud costs and better resource utilization.
"We are honored to receive recognition this year as a Best of VMworld Gold winner for Workload Management and Migration," said Gerry Smith, CEO of Densify. "This win validates Densify's value to organizations in optimizing their infrastructure for them – no matter where it's located. It's a privilege to be recognized as an industry leader."
TechTarget's Best of VMworld 2017Awards recognize the best of the best from VMware 2017. Ninety nominees were evaluated by a team of expert judges consisting of editors, independent analysts, consultants and users in seven categories.
So if you are thinking you need something like Densify, why not give it a try—it is completely free to get started optimizing your VMware and your other clouds.