New EC2 Instance Types Announced at AWS Summit New York 2018
The public cloud is constantly changing. Not only that, it's constantly improving. At their annual New York summit, Amazon announced two new EC2 instance offerings. A high-frequency instance type, the Z1d is designed for consumers that need high end performance and a large amount of memory. Amazon will also be releasing two memory-optimized instance types, the R5 and the R5d.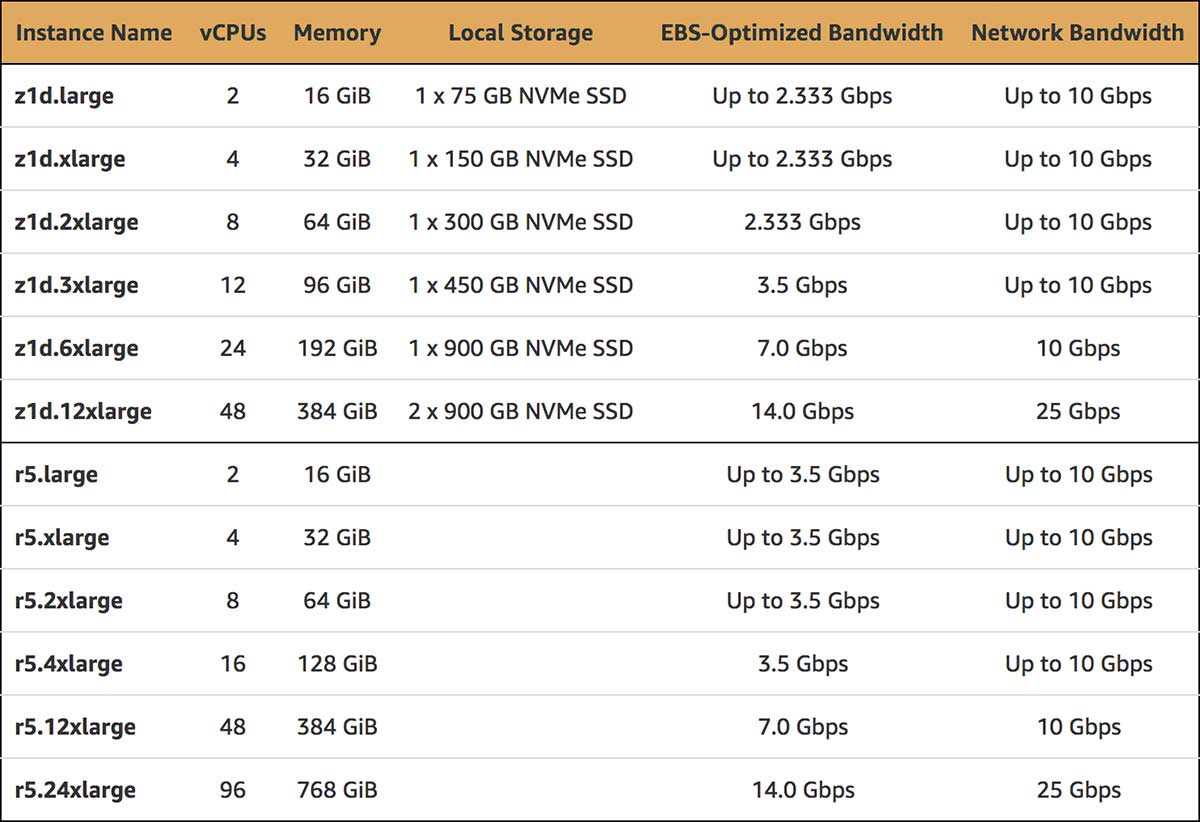 The Modern Cloud is Built for Speed
The public cloud is sometimes mistakenly viewed as slow and storage-based, although that is where the early usage was concentrated. The Z1d instance type is an example that Amazon is willing and able to provide high speed performance, with custom Xeon processors that can run at up to 4.0 GHz. Furthermore, the new memory-optimized R5d fulfills the need for local NVMe storage.
Keeping Up with Public Cloud Advancements
Newer offerings from cloud providers like AWS means more speed, memory, and agility. However, often these changes aren't as public as an Amazon announcement. It can become easy to miss upgrades or releases, leaving companies a couple iterations behind. Densify ">makes sure you are always on top of the latest Amazon EC2 innovations. Densify is constantly aware of the latest cloud catalog offerings—including new instance types on EC2—and enables your cloud apps to become self-optimizing. These applications stay up to date and efficiently matched with the latest and optimal cloud resources.
Ensure Your Apps are Always Attuned to the Latest from AWS
Don't let your cloud operations enter double negative territory, suffering performance issues due to running on older generations of instance types while missing out on value offered by new ones. Explore Densify and give your cloud applications the power to self-optimize to the latest and greatest from AWS and more!